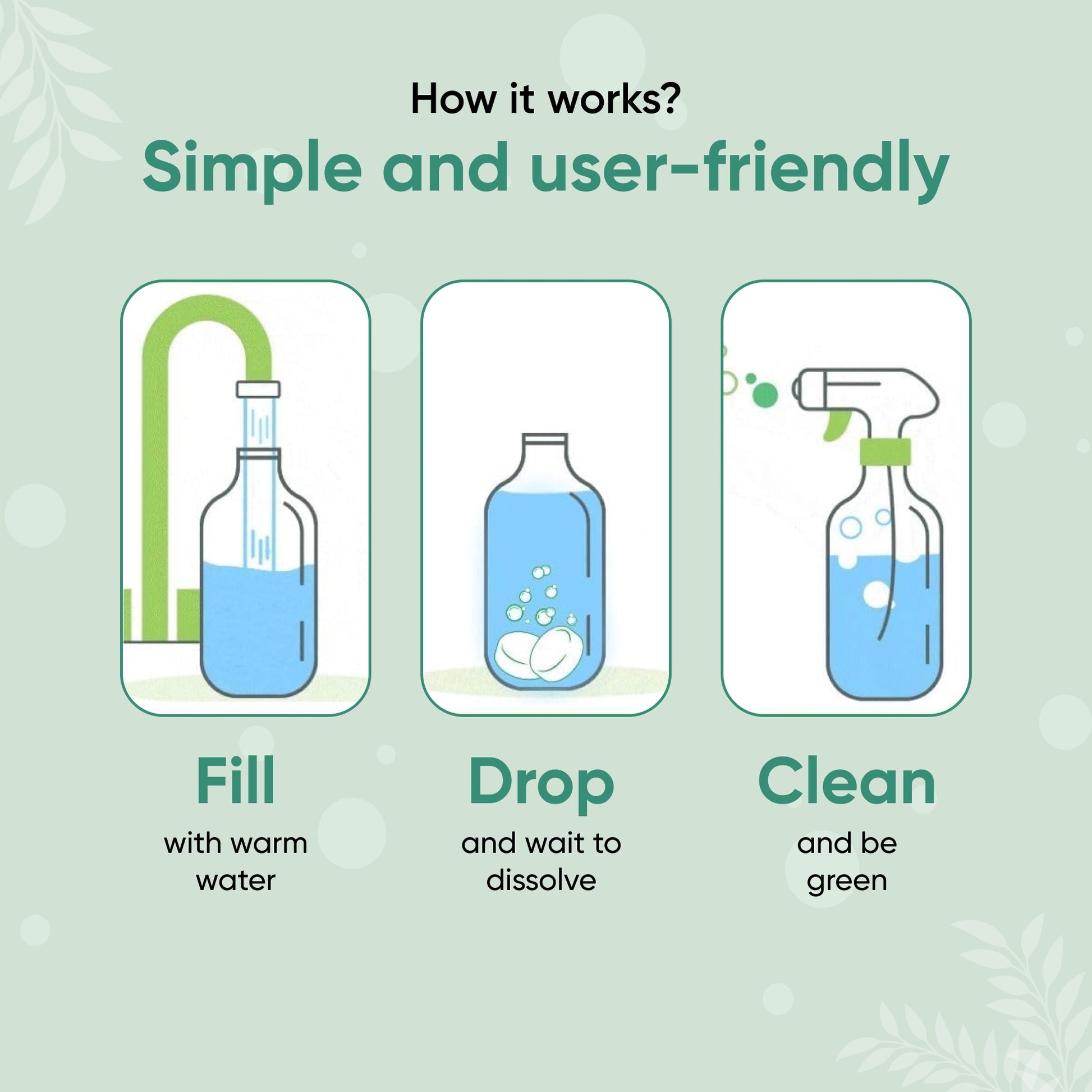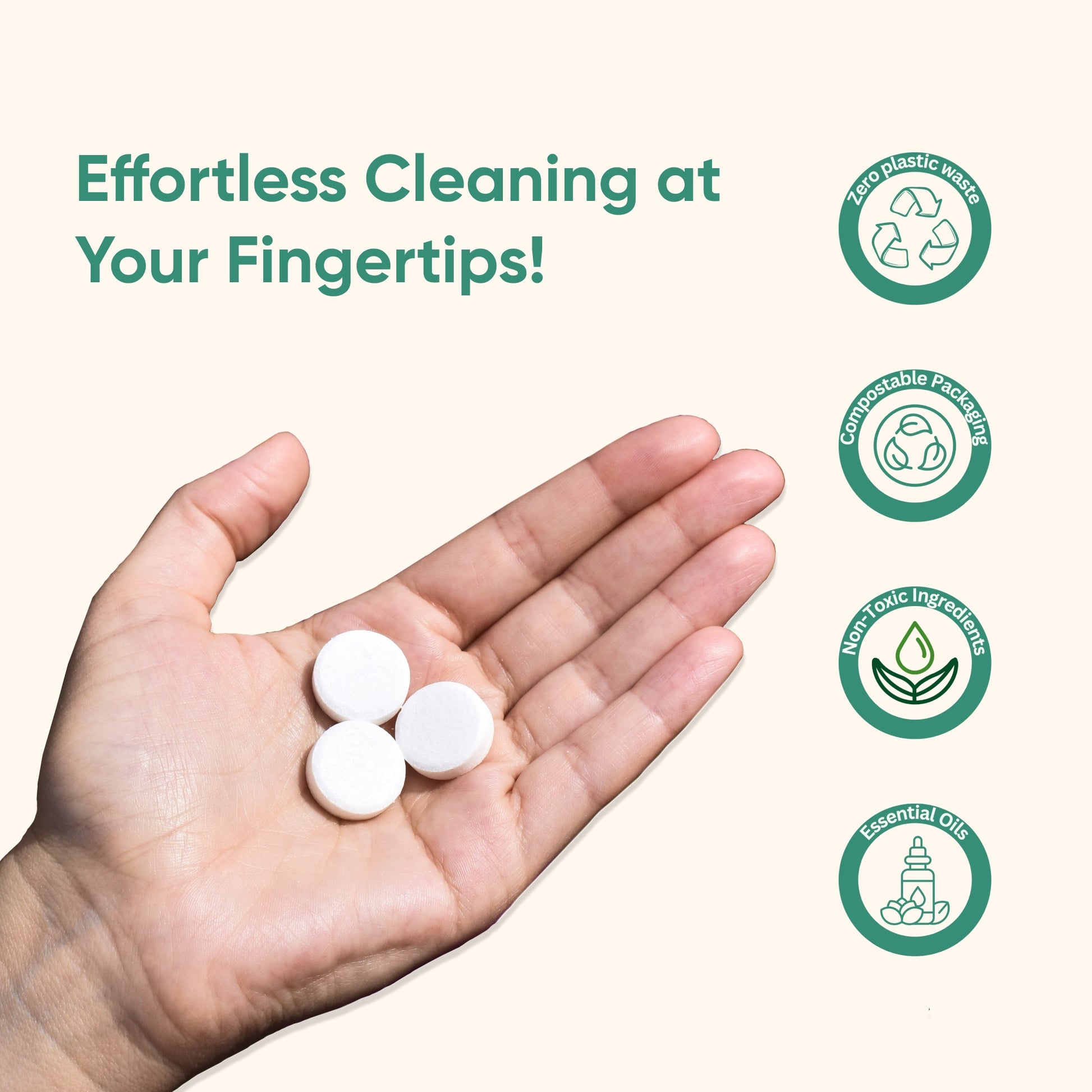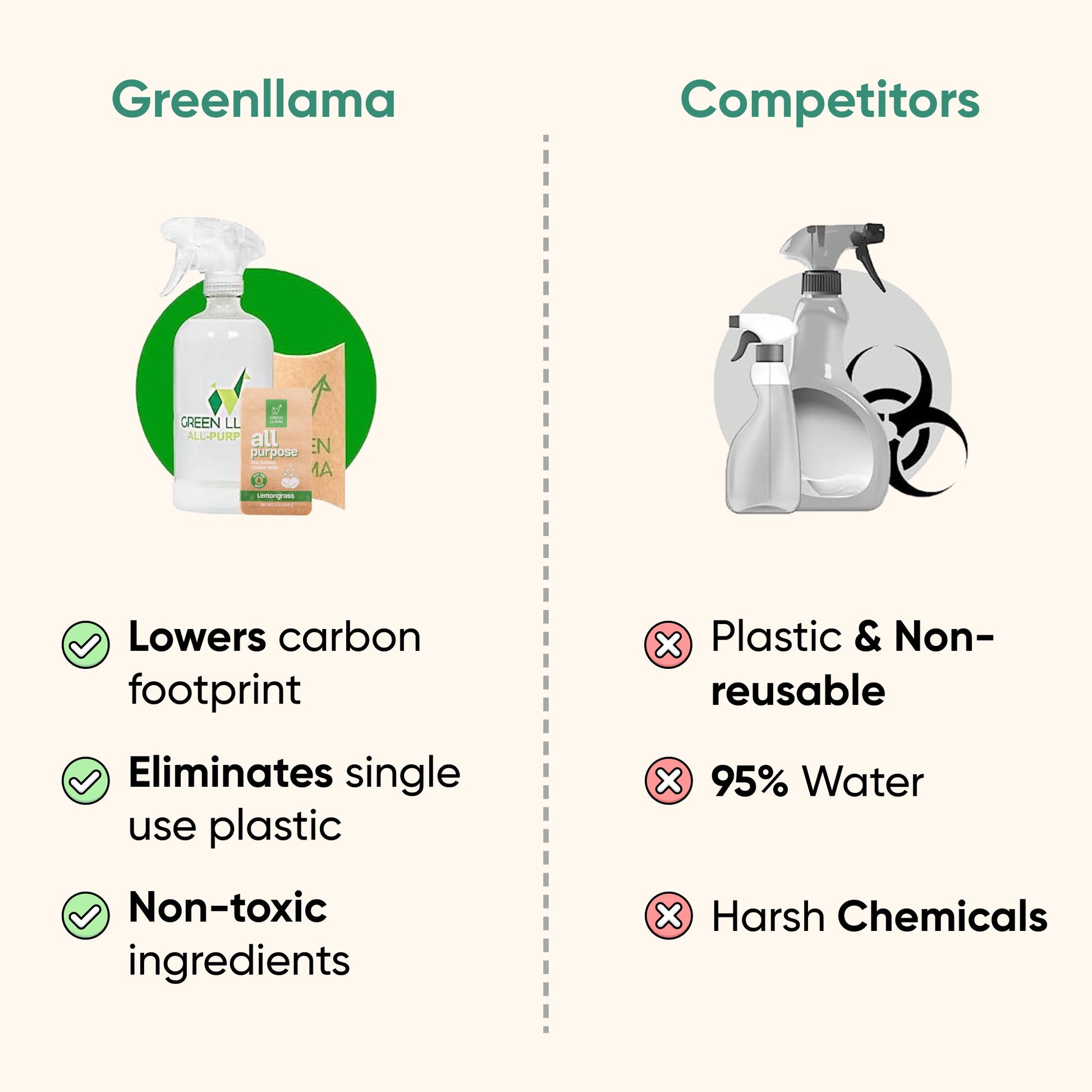 Green Llama - Bathroom Cleaner Refill Tablets
Sale price
$2.49
Regular price
Step into the next generation of sustainable bathroom cleaning with Green Llama's Bathroom Refill Tablets. These powerful tablets are a testament to our commitment to blending potency with eco-consciousness.
Harness the transformative power of:
Sodium Coco Sulfate and Sodium Citrate: Potent natural cleaning agents that effortlessly cut through soap scum and hard water stains.
Citric Acid: Ensures not only a sparkling clean but also a naturally disinfected bathroom space.
Lavender and Rosemary Essential Oils: Infuse every cleaning session with calming and therapeutic scents.
Beyond their cleaning prowess, our tablets stand as a beacon of our dedication to the environment. Encased in compostable pouches, they champion a future of reduced plastic waste, ensuring a greener, healthier home and planet. With Green Llama, you're not just choosing an effective cleaning solution; you're embracing a vision of environmental responsibility.
Safety remains at the forefront of our mission. Our meticulously formulated tablets guarantee a potent clean without the risks of harsh chemicals, ensuring your family's health and the earth's well-being are never compromised.
So, are you ready to redefine bathroom cleaning? Dive into the world of eco-friendly cleaning with Green Llama's Bathroom Refill Tablets. Make the eco-conscious choice today and experience a bathroom cleaning revolution!
Citric Acid, Sodium Carbonate, Sodium Coco Sulfate, Sorbitol, Sodium Benzoate, Lavender Essential Oil, Rosemary Essential Oil
Keep it Simple
Explore the potential of our eco-friendly cleaning tablets to help reduce plastic pollution and energy waste. At Green Llama, we're committed to integrating these green solutions into your daily cleaning regimen. Follow these simple steps to use our refillable cleaning tablets:
Start by placing your preferred Green Llama cleaning tablet into a 16 oz. Green Llama glass bottle.
Next, fill the bottle with warm water and wait for the tablet to fully dissolve. Remember, patience is key—do not shake the bottle.
Once the cleaning tablet has completely dissolved, your eco-friendly cleaning solution is ready for action.
If you have any questions about using our refillable cleaning tablets, our team is always ready to assist. Experience the ease and environmental benefits of tablet-based cleaning with Green Llama today.
Green Llama - Bathroom Cleaner Refill Tablets
Great Green Llama 🦙
This is the only cleanser I use. It cleans absolutely fantastically and smells great without all the artificial fragrance and chemicals. I would give it more than a 5 if the scale allowed for it.
Bathroom Refill
Cleaner works great, inexpensive too!