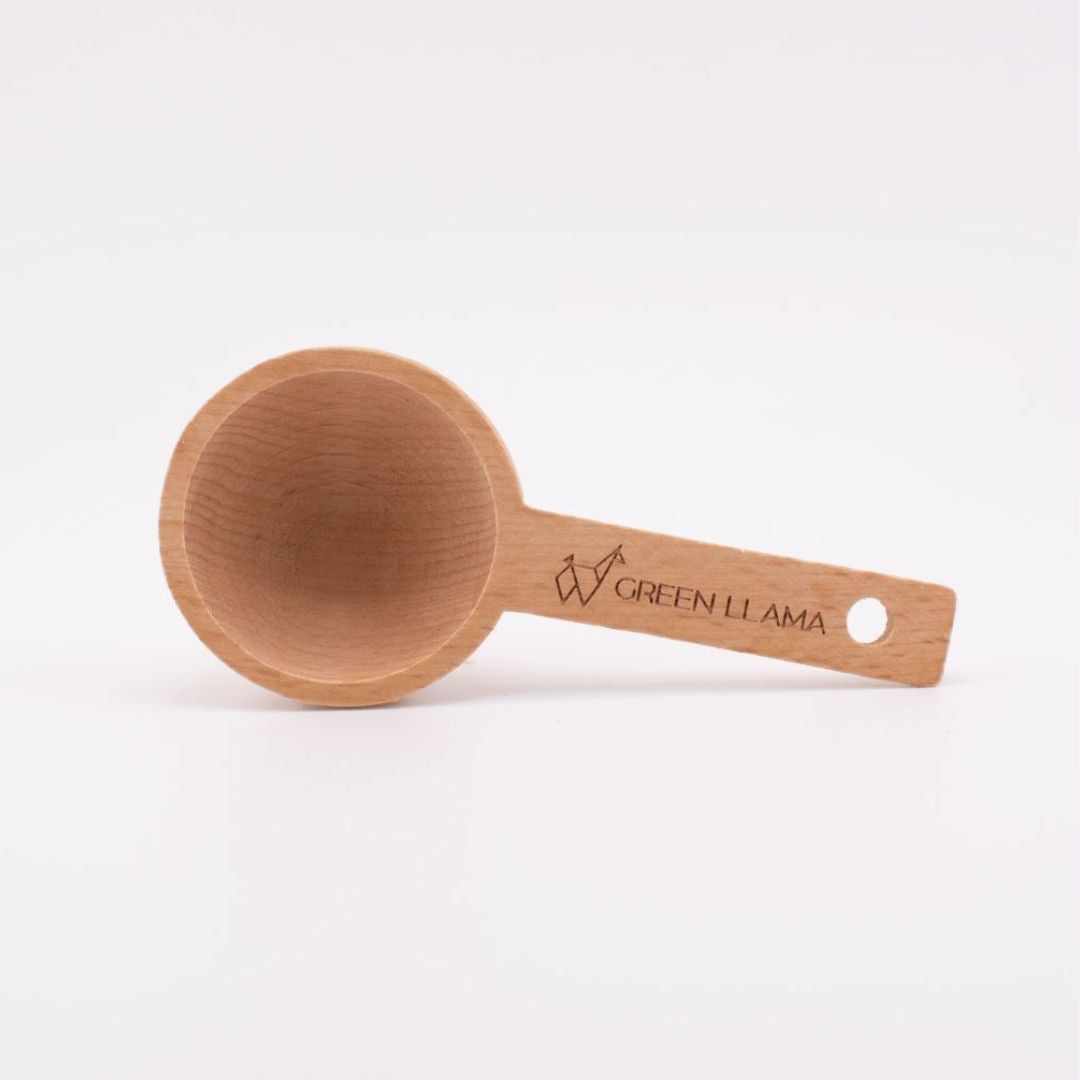 Green Llama - Wooden Laundry Scoop
Sale price
$3.95
Regular price
Our Green Llama Wooden Laundry Scoop is a sustainable solution designed to elevate your laundry routine. This eco-friendly accessory, made from responsibly sourced wood, aids in accurately measuring the perfect amount of laundry powder for each load. Ditch plastic and choose our durable, long-lasting scoop that is kind to both you and the environment.
Key Features:
Eco-Friendly: Crafted from sustainably sourced wood, this laundry scoop stands as a testament to our commitment to the environment, offering an alternative to plastic measuring tools.

Accurate Measurements: With our wooden scoop, say goodbye to guesswork. Its design ensures you use the right amount of laundry powder every time, optimizing cleaning and minimizing waste.

Durable: This isn't a throwaway item. Our wooden laundry scoop is robust and built to last, ensuring you have a reliable laundry accessory for years to come.
Elevate your laundry routine with the Green Llama Wooden Laundry Scoop. Make laundry day an eco-friendly experience, knowing you're making a positive impact on the environment with our sustainable laundry solutions. Order now and be part of the change.
Green Llama - Wooden Laundry Scoop
Love these products
I love everything I've ordered from Green Llama. Everything smells amazing and cleans so well.
Hey Melissa,
thanks for the love and kind words! It's so great to know our wooden spoon, laundry powder, and starter home cleaning kit have won your heart. Your support means the world to us! Stay tuned for more eco-friendly cleaning magic.
Cheers,
The Green Llama Team
Love the Scoop!
I think this scoop is the best one I've ever owned! It's texture and weight are perfect!