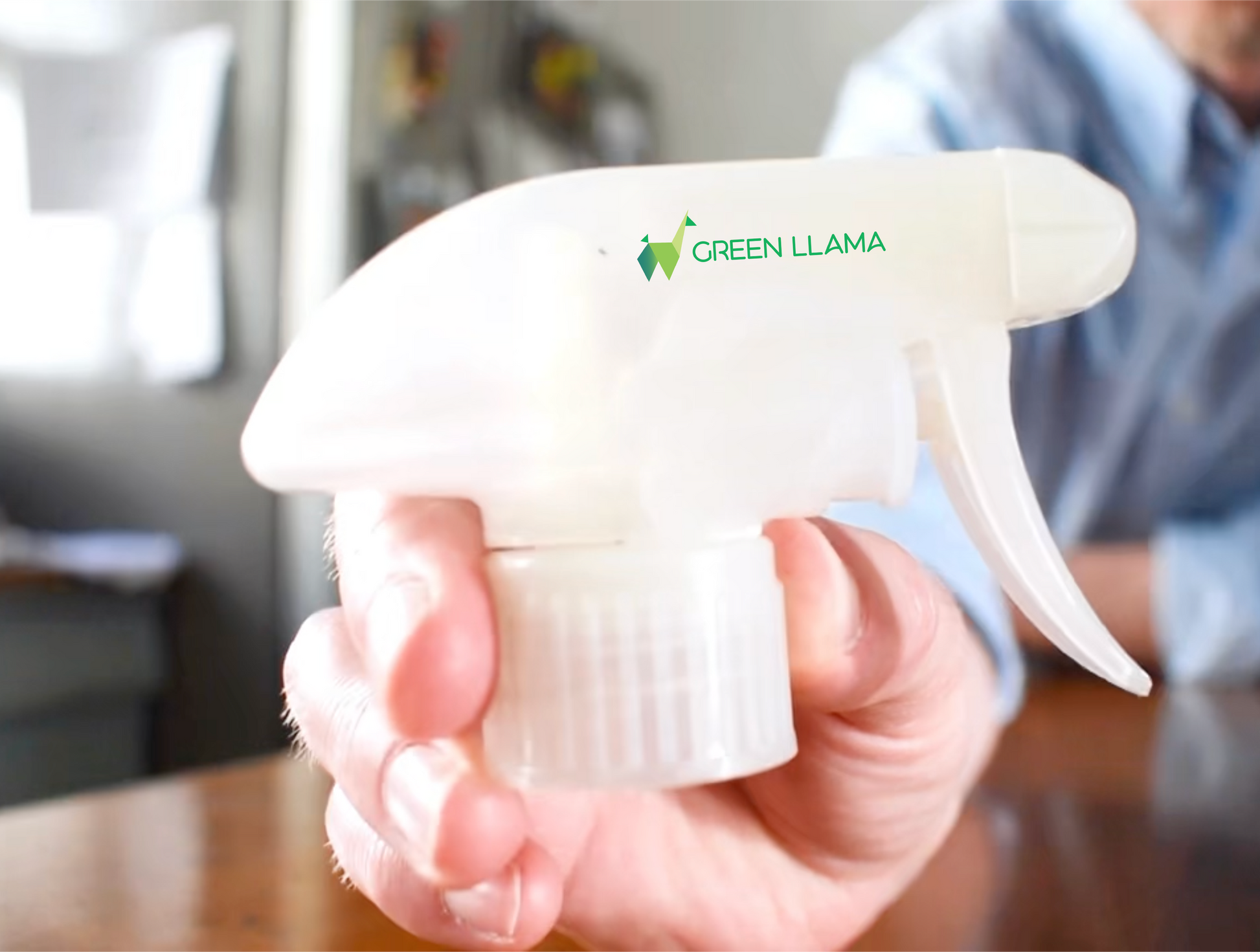 Green Llama - WindBlade Wind-turbine Recycled Fiberglass Trigger Spray 28/400 for Cleaning Bottles
Sale price
$4.95
Regular price
"I used to be a wind turbine blade," said no trigger spray ever.  Until now.  
Did you know end-of-life wind turbine blades are posing a huge waste problem? Green Llama turned this problem into an opportunity. Say hello to the worlds first trigger spray made with recycled wind turbines.   
Introducing our innovative trigger spray, the perfect choice for eco-conscious homeowners who want to keep their homes sparkling clean while reducing their impact on the environment. Our trigger spray is made from recycled wind turbines and strengthened with fiberglass, making it a sustainable and durable alternative to traditional plastic sprayers.
With 20% less plastic used in the manufacturing process, our trigger spray is an eco-friendly solution that reduces waste and saves resources. Plus, the recycled materials used in its production mean that it's a product with a significantly reduced carbon footprint.
Our trigger spray is designed to fit comfortably in your hand, with a smooth and easy-to-use trigger that delivers the perfect amount of cleaner to any surface. The fiberglass reinforcement ensures that the trigger spray is strong and long-lasting, even with regular use.
By choosing our novel trigger spray, you're making a responsible and sustainable choice that helps to protect our planet for future generations. Try it today and see the difference for yourself!
Green Llama - WindBlade Wind-turbine Recycled Fiberglass Trigger Spray 28/400 for Cleaning Bottles