5 Star rated, Natural Laundry Detergent for Clean Clothes for a Sensitive, Eco-Friendly Lifestyle!
Laundry Made Simple: Switch to Green Llama's Natural Laundry Detergent
🌿 60 Loads of Exceptional Eco-Friendly Benefits:
✅ Powerful Stain Removal & Color Protection
🌸 Fragrance-Free & Plant-Based Formula
♻️ Sustainable, Plastic-Free Packaging
🐾 Hypoallergenic: Safe for Sensitive Skin & Allergies
🚰 Septic Tank & Greywater Compatible
💧 Concentrated Formula for Less Waste & More Value
🌎 Supports Environmental Causes with Every Purchase
💵 Not Satisfied? We give you a 30 day money back guarantee!
Don't wait! Make the switch to Green Llama's natural laundry detergent today and let your skin and the planet thank you. 🌱💚
Our Customers about Green Llama Laundry
Love this!
I used the Green Llama washing powder for the first time this week and it will be my go to wash powder from now on- No big Plastic jugs - eco friendly powder- love all their other products and so happy I tried this one . Thanks Green Llama for great products and helping the environment. Win- win
Laundry Powder Love!
We've used the laundry detergent a few times already and love it! Our clothes smell clean and fresh and once again…. No plastic waste!
Clean clothes for a sensitive nose!
I have an aversion to heavily scented laundry detergents and that's why I decided to give this laundry soap a try. I'm glad I did - I've finally found a great alternative to the overly heavy fragrances of the big box brands of detergents. This stuff really cleans quite well and doesn't offend my nose! I will gladly be purchasing more of it!
Awesome cleaning power for sensitive skin
I've tried large commercial brands formulated for sensitive skin and allergies. Green Llama laundry power outperforms them! Our clothes are cleaner, softer, and smell fresher. For a while I thought I was doomed to funky laundry to protect a family member with allergies. But now, I get clean laundry that smells good - with no allergy issues! Thanks you Green Llama!
Green Llama Laundry Powder
Cleans great, easy to use and does not take much powder to do a good job. Best of all- no big plastic jug going to the land fill.
Love it so much
"Short dress in a printed viscose weave with a round neckline, opening with a button at the back of the Seams with small frill trims at the waist and on the sleeves and skirt. Unlined."
Green Llama - Fragrance-Free Laundry Detergent
Sale price
$13.95
Regular price
Rediscover the freshness of laundry with Green Llama Clean Laundry Powder. This eco-friendly solution offers a superior clean while respecting your health and the environment. Our Green Llama Laundry Powder is formulated with Sodium Carbonate, Saponified, Coconut Oil, Citric Acid, and Sodium Gluconate, creating a potent mix that effectively removes stains and leaves your clothes smelling fresh and clean. This laundry powder is fragrance-free, perfect for those with sensitive skin or who prefer unscented laundry products. With each compostable pouch, you get enough powder for 60 loads of laundry, ensuring you're well-stocked for weeks to come.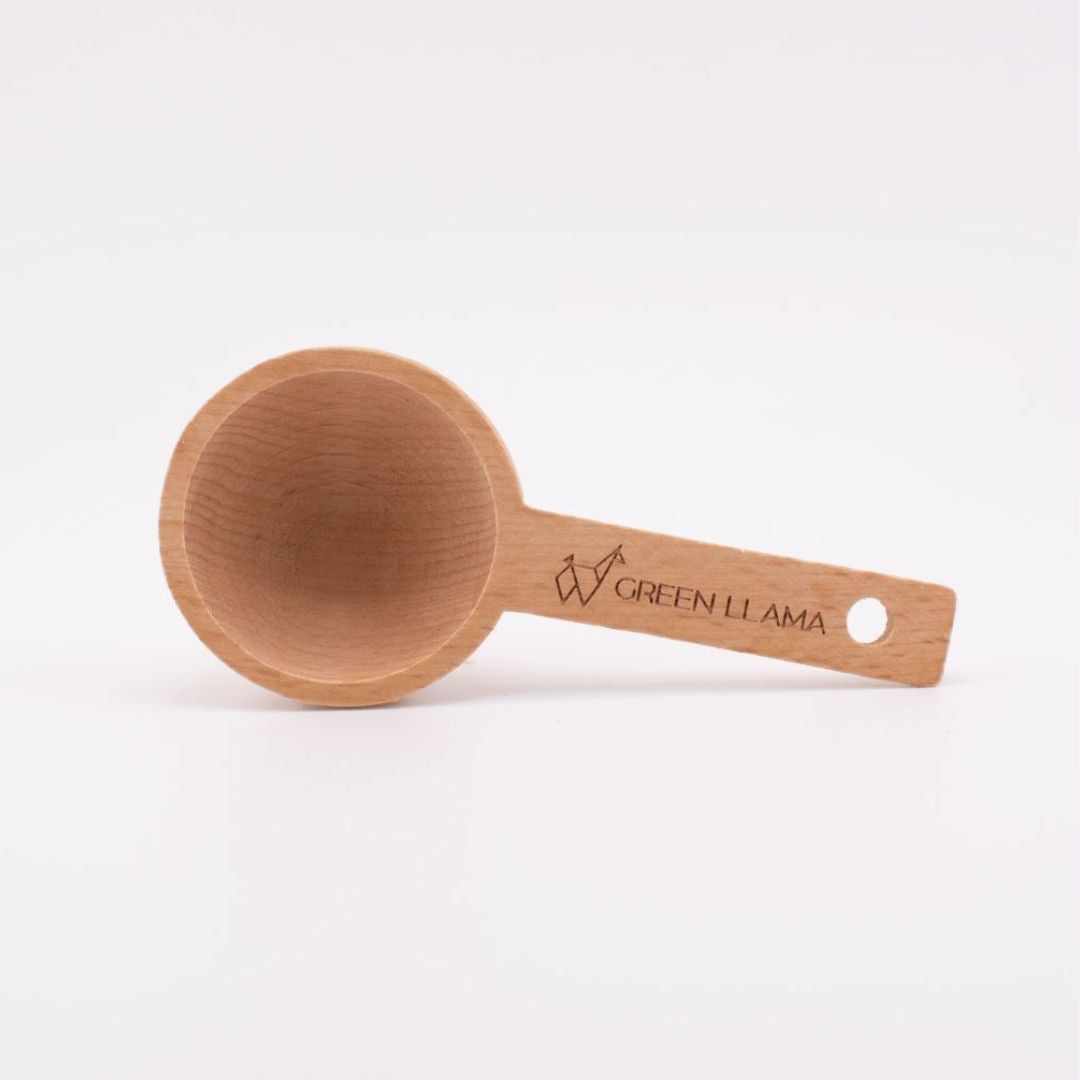 Green Llama - Wooden Laundry Scoop
Sale price
$3.95
Regular price
Our Green Llama Wooden Laundry Scoop is a sustainable solution designed to elevate your laundry routine. This eco-friendly accessory, made from responsibly sourced wood, aids in accurately measuring the perfect amount of laundry powder for each load. Ditch plastic and choose our durable, long-lasting scoop that is kind to both you and the environment.