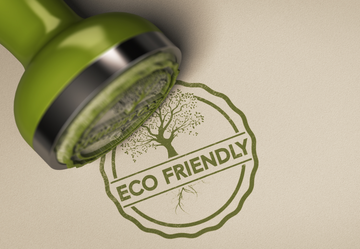 Decoding Eco-Friendly Cleaners: The Good, The Bad, and The Green Llama
With the rise in environmental awareness, many brands have jumped on the eco-friendly bandwagon, offering cleaning products that claim to be green and safe. But are all eco-friendly cleaners created equal? Let's dive into some common bad ingredient choices and see how Green Llama stands out.
The Not-So-Green Ingredients in Some "Eco-Friendly" Cleaners
Phosphates: While they can effectively remove hard water minerals, they can lead to nutrient pollution in waterways, causing harmful algal blooms.
Artificial Fragrances: Some eco-cleaners use synthetic fragrances that can cause allergies and respiratory issues.
Preservatives: Certain preservatives, like methylisothiazolinone, can be irritants and are not always environmentally friendly.
Green Llama: A Genuine Eco-Friendly Choice
Green Llama is committed to providing truly eco-friendly cleaning solutions. Here's how our products differ:
Natural Ingredients: Green Llama products are formulated with natural ingredients that are safe for both humans and the environment.
No Harmful Chemicals: We avoid the use of phosphates, artificial fragrances, and harmful preservatives.
Transparent Labeling: We believe in transparency. All our ingredients are clearly listed, so you know exactly what you're using in your home.
Customer Testimonials
"Having owned my residential cleaning business five years, I spent countless hours and money searching for true green cleaners that work (some pretty big popular name brands too). Always dissatisfied with them. I decided to give Green Llama a try...and wish I had found them sooner! I will retire using their products. The GLASS cleaner almost works too well. Spritz. Wipe. Zero streaks. GORGEOUS! I was stunned when the BATHROOM cleaner ACTUALLY worked to remove pink mold in the shower with minimal scrubbing after letting it sit for just a bit while tending the rest of the room. The ALL PURPOSE formula does a great job on surfaces like walls, window tracks, light switches or anywhere else it's needed. In the kitchen it really does a SUPERIOR job on tough grease! GREEN LLAMA, you rock. If you ever come up with a formula for dusting and polishing wood, I'll be the first to stock up on that too! What a joy to find cleaners both I and my homeowners love. Customer service goes above and is beyond exceptional. My sample products were stolen out of the mailbox and when I relayed that after being asked how I liked them, more were sent out immediately. 100% impressive. 5 stars one hundred times over!" - Cherly B.
"These cleaners are

 

effective

 

, eco friendly, and we can actually save money after reusing our bottles . After using the glass cleaner on my kitchen windows I went on to clean all my windows - Streak free and you only need a small amount-All have light clean scents - I will be using Green Llama for all my cleaning now. Great customer service is a plus !!!" - Gay H.
Conclusion
While many products claim to be eco-friendly, it's essential to read the labels and understand the ingredients. Green Llama stands out by offering genuinely green cleaning solutions that are safe for your family and the planet. Make the switch today and experience the Green Llama difference!